One-year Norwegian study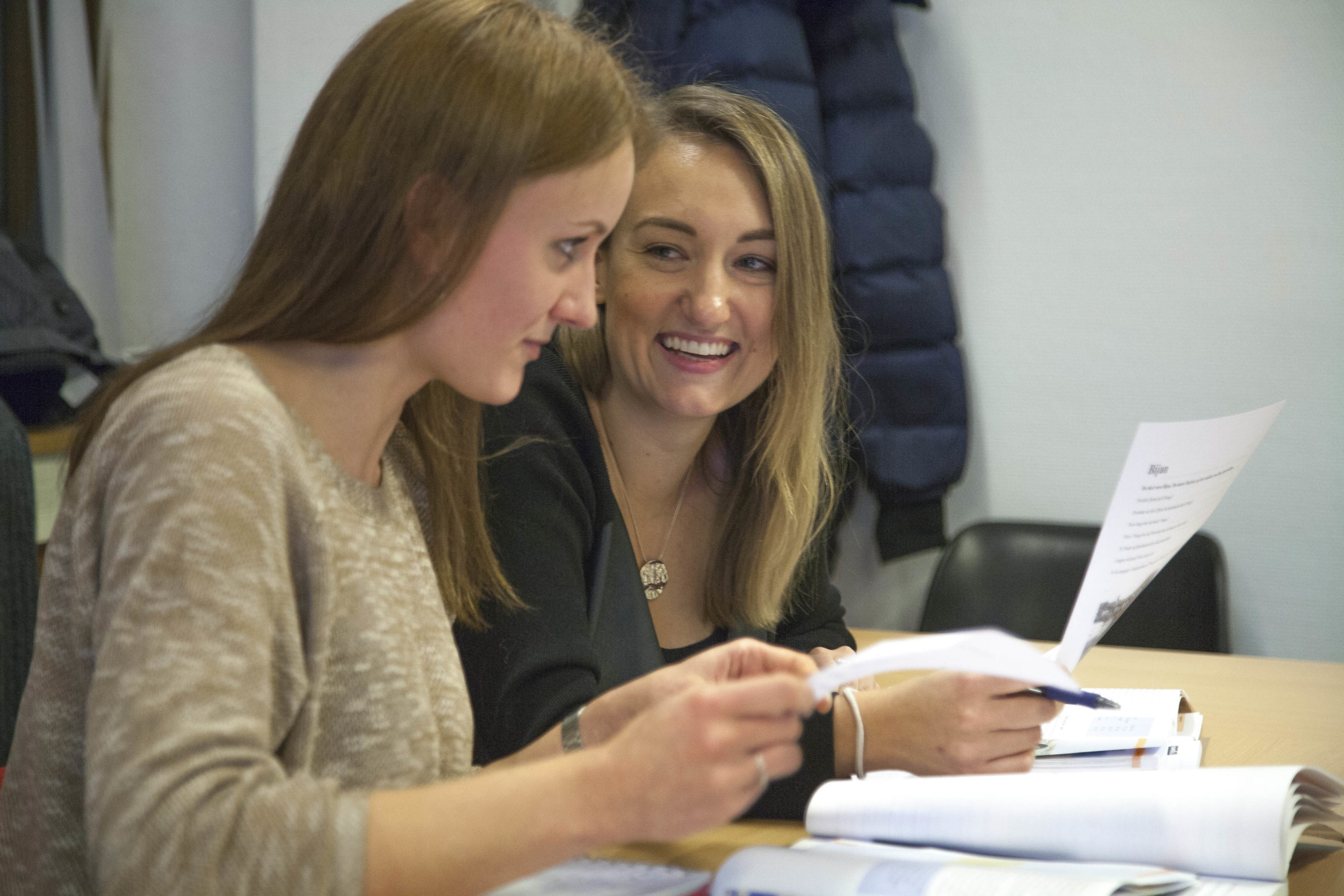 One-Year A0-B2 Norwegian language and culture program – Full time study
This One-Year Norwegian Language Program A0-B2 is a full-time course package designed for those who are interested in a comprehensive study of Norwegian from "A til Å" (from A to Z).
The program consists in total of 600 lesson hours and offers a combination of classroom-based and online study with teacher guidance and follow-up. Over the course of one year, you will attend classes in the Norwegian language levels A0-A2, B1, B2, and exam preparation course for Norskprøve at our language school in Oslo. You will also have study blocks consisting of conversation, written assignments and examples of the Norwegian language test that measures language proficiency at levels B1/B2 and B2/C1.
You will progressively build up your knowledge of Norwegian by working regularly with different texts, applying new vocabulary in everyday conversation, and working with grammatical structures. During this intensive program, your ability to communicate will improve after each hour.
Starting from 59,900 NOK
The classroom-based sessions are held from Mondays to Thursdays and have the following format:
| Format of classroom-based sessions: | |
| --- | --- |
| Session | 3 lesson hours per session, Monday-Thursday |
| Break | 45 minutes |
| Conversation & Self-study | 1-2 lesson hours per session, twice a week |
Each lesson hour lasts 45 minutes.
The full time one-year program gives you the possibility to practice the Norwegian language and encourages you to use the language outside of Alfaskolen. Through this immersive study schedule, you will notice that your ability to communicate and understand your surroundings improves with every session.
To apply for the full time one-year program at Alfaskolen, you must fulfill the following:
Minimum age of 18 years.
Be familiar with the Latin alphabet (a,b,c, etc).
Completed or are in the process of completing secondary school education.
Participation in our courses does not require advanced knowledge of the English language. You do not need to present certificates of passed exams in English such as TOEFL and IELTS.

Classes are taught purely in Norwegian.
On Norwegian public holidays, Alfaskolen does not provide teacher-led Norwegian lessons.