Norwegian summer courses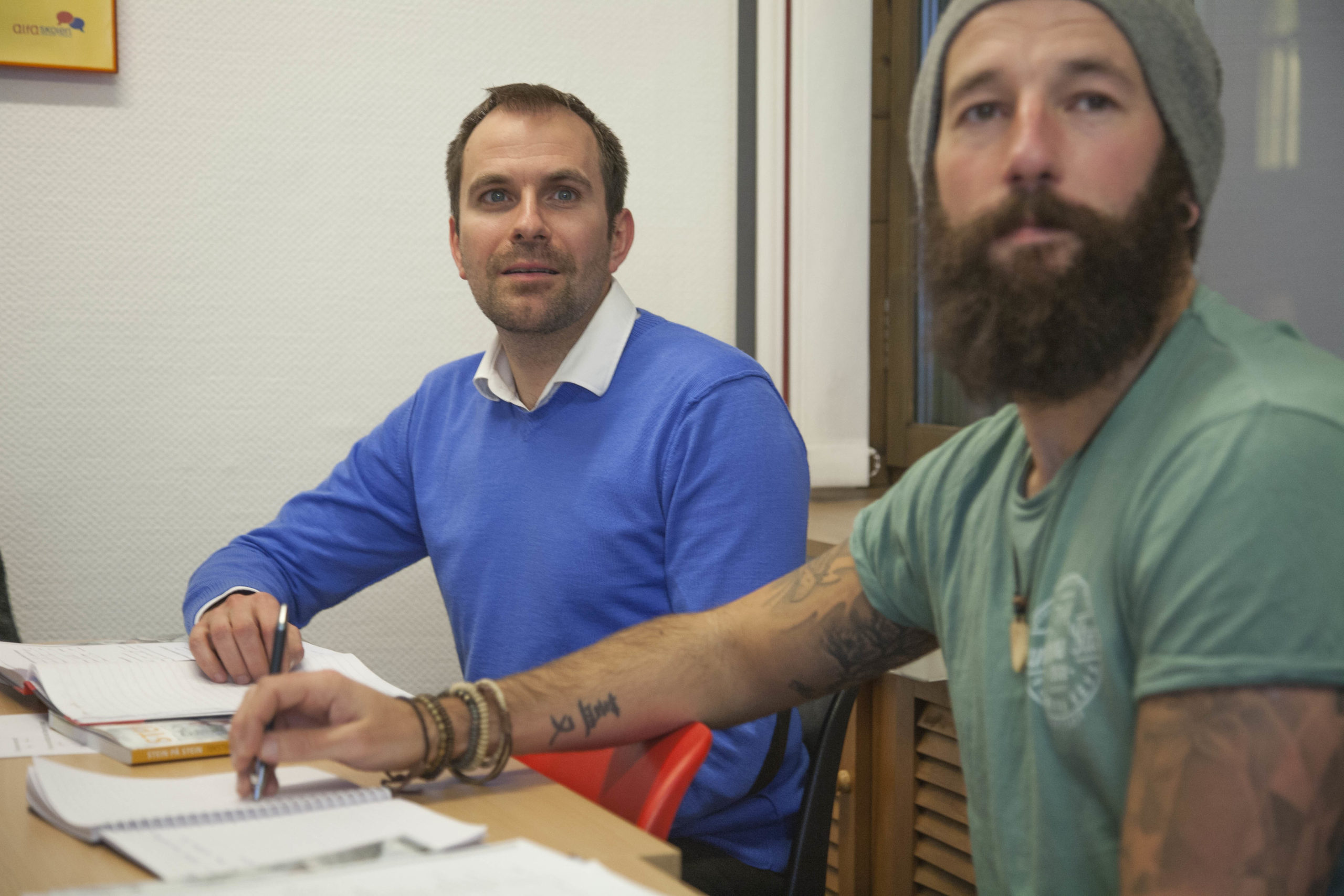 Language immersion summer course in Oslo
Do you want to use the summer holiday period to study the Norwegian language and learn to communicate more efficiently? Our summer courses in Oslo help you to improve your current level of Norwegian. They are also great for you to stay in touch with the Norwegian language between courses.
Our Summer courses are designed aiming for the perfect balance between fun and rigor so that you can make the most out of your Norwegian course.
Starting from 2,475 NOK
Alfaskolen offers the courses at four levels according to the Common European Framework of Reference for Languages (CEFR):
In addition to the ordinary Summer courses, Alfaskolen offers summer courses with additional conversation courses (Summer course PLUS), on every level for each week in which enough people have expressed their interest.
Choose what best fits you
Alfaskolen offers Norwegian courses during the popular summer months from the end of June to August. The Summer Courses are flexible and available for a total of 8 weeks. Every week counts as its own course, and you choose yourself how many weeks you want to attend.
Although we emphasize a pleasant "holiday" atmosphere, the Norwegian summer courses are intense and significantly accelerate your language-learning progress. The coursework focuses on comprehension of written and spoken Norwegian and improving Norwegian pronunciation.
In 2024, Summer Courses will be offered in the weeks below as either morning sessions (08:30 – 12:30) or afternoon sessions (12:45 – 16:45).
| | |
| --- | --- |
| Week 1 | June 24 – June 27 |
| Week 2 | July 1 – July 4 |
| Week 3 | July 8 – July 11 |
| Week 4 | July 15 – July 18 |
| Week 5 | July 22 – July 25 |
| Week 6 | July 29 – August 1 |
| Week 7 | August 5- August 8 |
| Week 8 | August 12 – August 15 |
Register now!
Price per week
Summer course
(20 lesson h/wk)
Summer course PLUS
(+ 4h lesson hours of conversation per week)
1 week
NOK 2 475
NOK 660 per week
2 weeks
NOK 4 851
(2426 per week)
NOK 660 per week
3 weeks
NOK 7 128
(2376 per week)
NOK 660 per week
4 weeks
NOK 9 306
(2327 per week)
NOK 660 per week
5 weeks
NOK 11 385
(2277 per week)
NOK 660 per week
6 weeks
NOK 13 365
(2228 per week)
NOK 660 per week
7 weeks
NOK 15 246
(2178 per week)
NOK 660 per week
8 weeks
NOK 17 028
(2129 per week)
NOK 660 per week
If you want to add additional course week(s), you should book these by Wednesday the week before the next course week begins. The school does not reserve places in the courses for students who are not pre-registered or have not yet confirmed their registration for the following course week.
Course structure
The course length varies from 1 to maximum 8 weeks. You will have sessions daily from Monday to Thursday and can choose between morning courses (from 8:30 to 12:30) or afternoon courses (from 12:45 to 16:45). Each session consists of 4 lesson hours and one self-study hour for a total of 20 lesson hours per week.
When registering for the Summer course PLUS, you will have 5 lesson hours (including one lesson hour of conversation) and one self-study hour per day, for a total of 25 lesson hours per week. You simply purchase the desired number of weeks. One lesson hour last 45 minutes.
3 x 45 mins: During this session, you will learn new vocabulary and grammar related topic of the day. You will be introduced to new idioms and their uses.
Self-study: During self-study, you will study tasks and assignments together with assigned co-students in a small group of 3-4 persons. Together you will apply new vocabulary and complete grammar exercises.
1 x 45 mins: During this session, you will discuss your self-study group assignments with your teacher. You will also train your practical understanding of spoken Norwegian through comprehension exercises.
Conversation (Summer course PLUS): During this session, you will practice your conversational ability, pronunciation, and grammar in everyday conversation.
Summer course
(20 lesson hours per week)
Summer course PLUS
(24 lesson hours per week)
Three lessons a 45 min
08:30 – 10:45 // 12:45 – 15:00
08:30 – 10:45 // 12:45 – 15:00
Break
15 min
15 min
Self-study
11:00 – 11:45 // 15:15 – 16:00
11:00 – 11:45 // 15:15 – 16:00
One lesson a 45 min
11:45 – 12:30 // 16:00 – 16:45
11:45 – 12:30 // 16:00 – 16:45
Break
XXXXXXXX
15 min
Conversation
XXXXXXXX
12:45 – 13:30 // 17:00 – 17:45
Placement test
You are asked to provide the school with information regarding your current level of Norwegian in the comments section when signing up for the course. All summer course participants will automatically be sent a placement test by e-mail, when confirming their registration through our website. The placement test is conducted online. The placement test is obligatory for all participants that will be taking levels higher than A0 (new beginners). Based on the result of the placement test and in consultation with you, we will find an appropriate course for you. You can also complete the placement test at the school where it takes place each Monday at 08:00. We recommend visiting the school during the week prior to your first week of the summer course in order to complete the placement test.
Course certificate
At the end of the course, if you completed 80% or more of the course's content and paid the course fee, you will receive an official digital course certificate.
Cancellation and absence
Cancellation of the whole or parts of the Summer course must be submitted in writing. Terms and Conditions regarding cancellation are as described under Resignation and Cancellation fees point 4.
If you miss one or more sessions, you can make up lost tuition hours only by showing a doctor's note. Sessions can only be compensated for at the same level and during the same Summer course period. Absence without sick leave is considered an invalid absence and tuition hours are not redeemed or refunded.
Alfa TIP: Depending on your level, continue your education with one of our Standard or Intensive courses after you are finished with the summer courses.
**Alfaskolen reserves the right to cancel/mix groups where there aren't enough students. If students are registered for several weeks, they must consider that changes will occur, as for example, change of teacher and different students within the group, through the whole Summer course period.