Booking early is the best way to secure your place on your Norwegian course and save money!
Use discount code EARLY BIRD in the Comment field:
When you register and confirm your course participation early (minimum of 20 days before the course start date) for any of our Norwegian courses (A1-C1) at Alfaskolen and specify the discount code EARLY BIRD, you will get a discount on your Norwegian lessons!
Take advantage of this deal and save up to 3000 NOK if you want to learn Norwegian on all levels!
Don't miss out and start planning your next Norwegian course. Are you planning to take a Bergenstest? Why not set up a learning plan and save money at the same time?
Secure your place on your next course and save money now!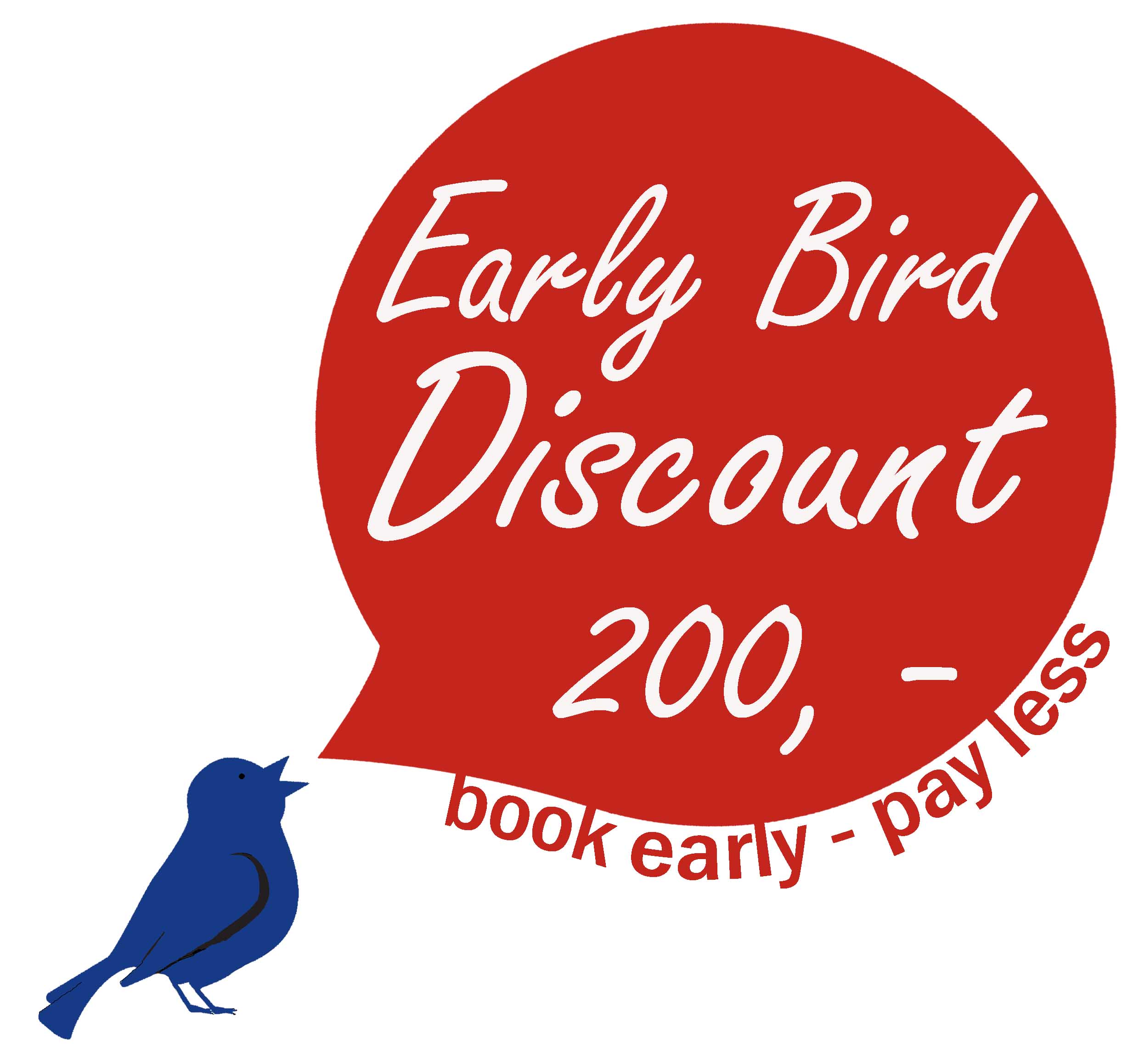 Remember to specify the discount code EARLY BIRD in the comment field on your enrolment form to be able to benefit from this offer:
Sign up to any course. Your Early bird discount will be deducted and verified on your invoice if you specified the discount code EARLY BIRD. Remember that you must confirm your reservation in time in order to receive the discount!
This discount is valid for bookings from April 1st 2019 and cannot be combined with other discounts or special offers. The discount is NOT valid for Summer, Individual, Online courses, Norwegian Language Club and OYP.